KUSTOM KR-10SP Radar Specifications: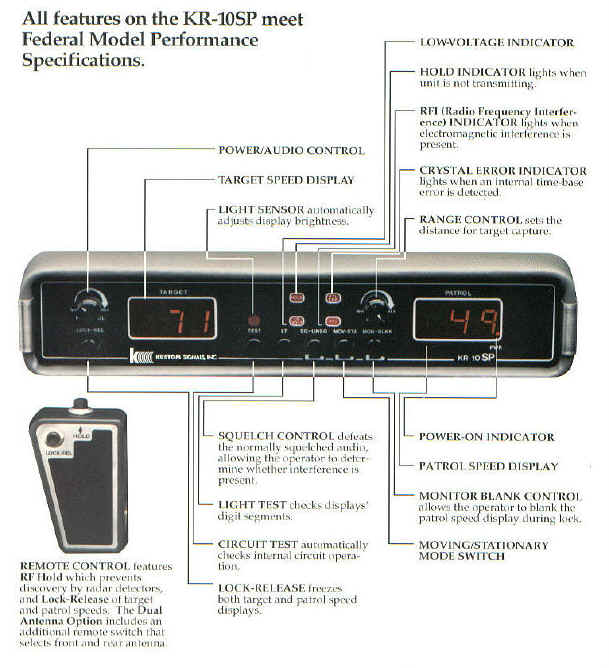 Lock Time: Manual - Instantaneous
Accuracy: +/- 1 mph absolute
Antenna Type: Circular polarized conical horn completely enclosed by all metal exterior housing
Microwave source: Solid state Gunn effect diode Maximum power .040 watt max, .013 watt min
Received microwave beam: Antenna - utilizes transmitting antenna. Isolation accomplished by a turnstile phase shifter
Transmitter: Complies with FCC part 90, 10.525 Ghz X, or 24.150Ghz K
Radiated power: Less than .001 watt/square cm
Beam Width Variance: 1 degree
Beam width: 8 degrees from main axis to half power point in any axis
Range: 2500' typical for average size vehicle. Range varies by size of vehicle, terrain, traffic conditions, weather conditions, and other external conditions present in various locations.